Written by Bente Pieters
1. Communicating with a fragmented workforce
We will continue working from home in 2021. You have probably been working in your home office for months, perhaps with an occasional brief excursion to your 'real' office building. Now that the coronavirus has accelerated the adoption of the digital workplace and remote working has been normalized rapidly, many employees will continue to work outside of the traditional office space. Half of U.S. professionals believe their companies will allow them to telecommute at least part of the time after the pandemic. That percentage is even higher in industries that see flexible work as the future, including tech (73%), finance (67%), and media (59%). A number of companies have said working from home is a permanent possibility for their staff.
On the other hand, research by Pew Research Center shows that a majority of workers say their job responsibilities cannot be done from home. For example, this concerns people who work in public transport, factories, transport sectors, or health care. They are mainly non-desk employees – workers who are known to be hard to reach because they often do not own laptops or even a company email address.
With this combination of diverse workspaces and the accompanying fragmented workforce, it has become clear in recent months that the most important functions of internal communication – keeping employees engaged, sharing (crucial) information, creating a positive culture, and clarifying objectives – have never been more important. But the current circumstances require a different focus and a different communication strategy.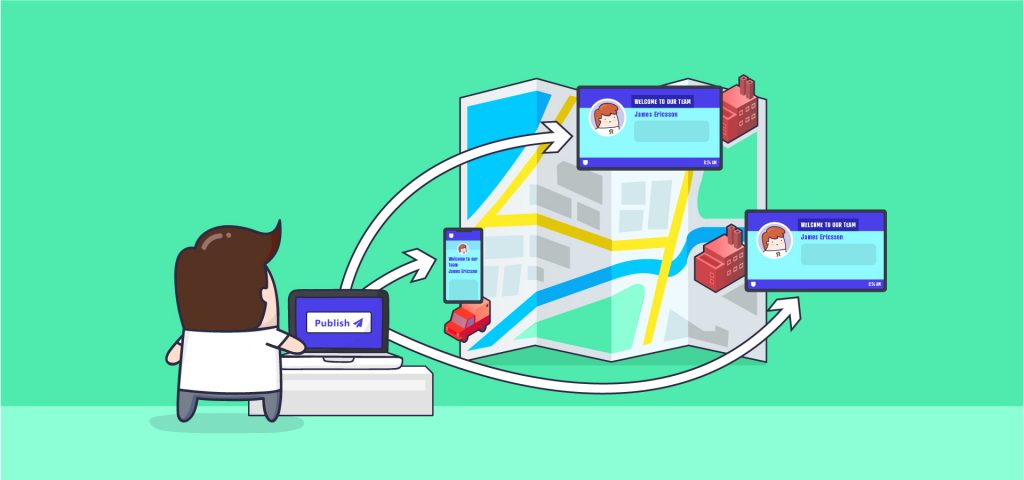 Focus on cross-departmental collaboration and communication
There is a good chance that your organization's workforce fragmentation has resulted in short lines of communication within team or department only – meaning cross-departmental communication and collaboration have decreased or at least have become (more) challenging. The silo-effect within your organization is unlikely to have reduced now that there is no possibility of quickly dropping by colleagues from other teams or departments for a quick chat and some problem-solving team effort. This might be something you recognize, and it may form a barrier that causes you to try to solve a problem on your own first before you call a colleague.
Besides, departments have often created their own jargon and use various communication tools. This can result in information overload and confusion and can lead to a reduction in productivity.
A focus on cross-departmental collaboration and communication can help to maintain or even increase productivity – provided the right communication tools and platforms for information-sharing and collaborating are available within your organization.
An intranet such as Microsoft SharePoint or even Yammer, and collaboration platforms such as Slack, Microsoft Teams, or Zoom are crucial to facilitate this. They provide employees from different departments with a central place for communication, collaboration, and information-sharing. To highlight important issues for all employees, connect your intranet to a company app or a corporate screensaver. This is a great way to optimize communication across and between different departments.

Focus on reaching non-desk workers and remote workers
From shelf stockers to police workers and nurses to package delivery employees – non-desk workers have kept many organizations (and even society as a whole) running during the coronavirus crisis. Despite the vital role these workers play, organizations worldwide have had trouble reaching them for years.
Paradoxically, the coronavirus crisis has made the possibility to reach these employees in real-time even more important. After all, communicating about various measures taken by governments and organizations is fundamental in keeping employees safe and informed while they remain productive.
Changing the game
Therefore, in 2021, internal communication strategies go the extra mile to ensure that these employees have the tools they need to stay safe and productive. For many organizations, a direct line of communication to every employee can prove to be a game-changer: think of a company app for employees on the road, such as package delivery employees, or digital signage screens in manufacturing locations. Push notifications and alerts can quickly bring crucial updates to non-desk colleagues.
However, nowadays, you're not just dealing with hard-to-reach non-desk workers; the digital signage screens in your office also are likely playing beautiful presentations while staff work from home. Email still ranks first when it comes to communicating internally with knowledge workers. However, an increasing number of employees state to ignore email – and it still largely contributes to the information overload your workforce probably experiences. In second place are video meetings, but not every employee can always be present to those. And in third place, there's the intranet – although getting your employees to visit your intranet can be a whole different problem.
The key is to display intranet content on as many channels as possible, such as a company app or digital signage screens. You can also bring digital signage to every home office for your remote employees by playing those same digital signage presentations on your colleagues' computers at home. This way, you reach your non-desk employees and your remote workers, so you can be sure that your entire organization is up to date.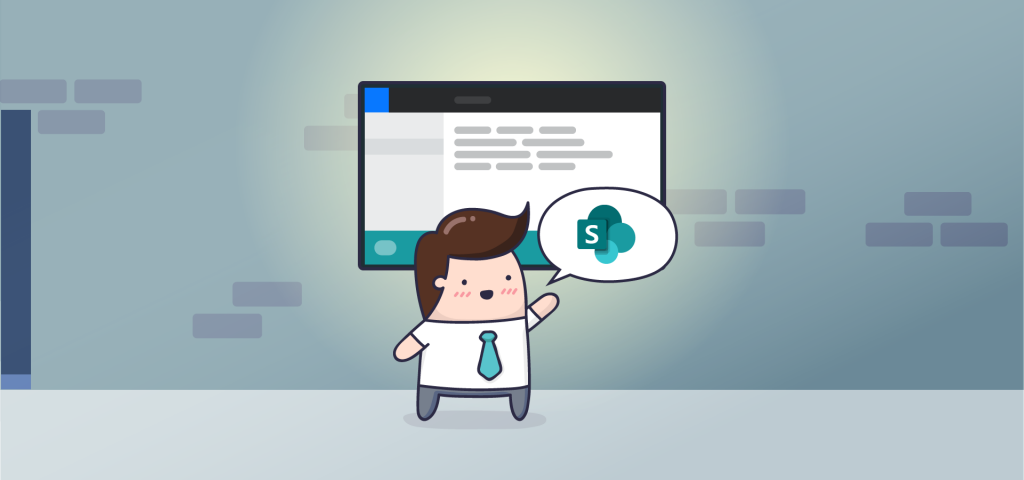 Marketing automation meets internal communication
I'm sure we can all agree that relevant internal content, published at the right time, is hugely valuable and can contribute to your organization's success, employee engagement, and retention. Content is king, right? But what content should you be publishing? And where should you publish it? When? Who is your audience?
If you're creating content without fully understanding what employees want to know, you're counterproductive—especially keeping in mind the fragmented workforce described above. With the described shift in the workplace has come a change in information needs. Conversations you'd typically have at the water cooler that would normally provide some more informal internal communication would now have to take place digitally – and, therefore, probably don't take place at all. At least, we're never calling colleagues just to catch up—even though it's normal in our company culture to have a casual chat when we'd run into each other at the coffee machine.
As a result of this, it is even more important to find out what employees want and need to know to keep them engaged with your organization. Based on your findings, you can start a dialogue rather than bombarding your staff with content distributed through a top-down, one-way communication process. Purely focusing on sending information is no longer enough.
Therefore, the same technology we have seen for some time now within marketing automation is increasingly popping up in internal communication. In marketing, it has been common practice for years to personalize content and thus increase engagement. Why not repeat that trick internally? Along with other analytic technology, marketing automation can reveal through which digital channels employees consume their information. Questions such as 'what content do employees view on the company intranet?', 'Who completed the employee satisfaction survey?' and 'Who watched the training videos?' can then be answered and help shape future communication strategies.
2. Physical and mental wellbeing take the stage
This year will also be marked by continuous monitoring of organizations' and employees' health. An essential aspect of this is renewed attention to mental wellbeing. Jennifer Moss, award-winning speaker and author of the book 'The Burnout Epidemic' has been warning organizations for years about the rising threat of burnout among employees. Her survey shows that burnout is a worsening global problem, especially during this pandemic: 89 percent of respondents said their work-life was getting worse, and 85 percent said their wellbeing had declined. The respondents also scored very high on exhaustion and cynicism, which, according to the MBI-GS, are two predictors of burnout.
Additionally, the coronavirus crisis has resulted in more attention for physical wellbeing since high levels of stress are not just a problem among remote workers. About three-quarters of U.S. workers are in jobs that cannot be done from home during the pandemic, putting them at increased risk of exposure to disease. At least half of these workers say they are concerned about being exposed to the coronavirus from the people they interact with at work or unknowingly exposing others.
Preventive action
These survey results should motivate employers to take preventive action and encourage and help their employees to maintain their physical and mental wellbeing. Raising awareness of employees' circumstances and the resulting behaviours that lead to stress and physical discomfort can save a lot of misery later. Internal communicators can play an important role in taking these preventive actions.
Pulse surveys may reveal how your employees' emotional and physical conditions are and may provide insight into how your staff is doing overall. Set up a page on your intranet dedicated to employee wellbeing and stress management and include any offers to facilitate working from home. A reminder to take a break might just be what your colleagues need to actually get up and take a refreshing walk during lunchtime. And a message about how to correctly set up a home office can save a visit to a physical therapist.
Listening is key
To employees who can't perform their job from their safe space at home should be carefully listened. Ask yourself: what is the reality for our colleagues? Are they working from home, still in an office, behind the cash register, driving forklifts in our warehouse, or nursing sick people? And do they feel safe? Are there enough measures in place to keep them safe? What can we do to ensure those colleagues come to work without fear?
These are conversations that should take place in the workplace. Internal communicators should team up with HR and leadership to find the answers to the questions above. This is where the communication team can play a leading role by setting up (anonymous) surveys and facilitating conversations so that anyone who wants to participate can.
Measurement matters
An important addition: measure how your content is doing. You probably know by now, but we can't stress this enough: measurement matters! Do your messages genuinely reach your colleagues? Don't just assume they do. Through polls, surveys, or reading confirmations, you can measure which messages are and are not read by your colleagues. It's best to actively keep bringing important news and information to staff's attention. In case of urgent messages, you can even send push notifications. That way, you're sure that your colleagues are informed and stay safe.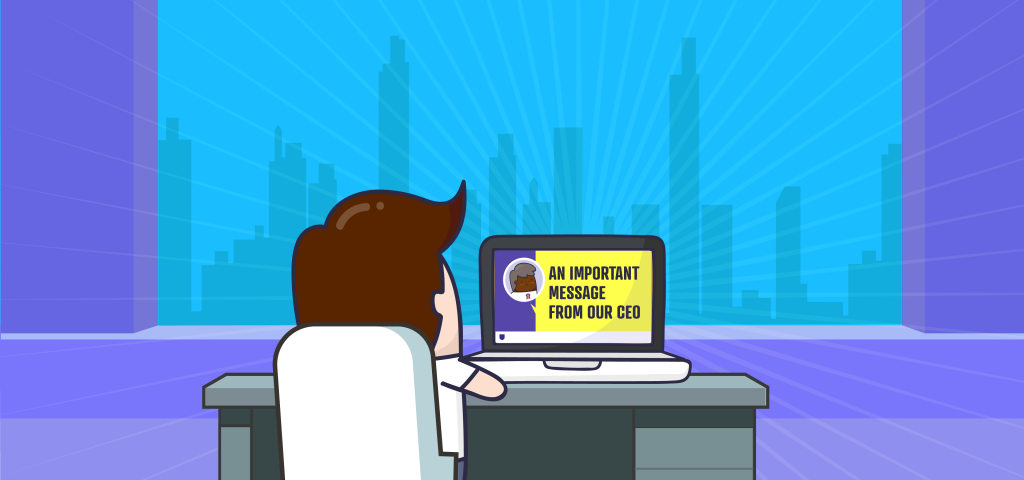 3. Leadership communication is authentic, honest, and transparent
A key word in 2020 and 2021 is 'humanity' – its strength, vulnerability, and necessity. The current pandemic clearly evokes many negative emotions: fear, uncertainty, sadness, despair. Already hopeless situations can seem even more forlorn when stricter restrictions are imposed and lockdowns are prolonged. And we're all dealing with that reality – including the CEO.
In these circumstances, leadership communication isn't about reassuring employees leaders are doing everything they can to get a crisis under control, as far as that's even possible. Instead, employees are looking for genuine, human emotions. Authentic leadership communication, in which leaders acknowledge the pain their employees feel.
Humanity is essential
2020 has put a microscope on your employees' needs from a human standpoint – remote work, social isolation, and overall emotional wellbeing. Honest, open communication can help take down the 'walls' surrounding your executives and make them more accessible. Showing vulnerability and emotion allows employees to identify with leaders and feel heard in their humanity. This builds trust and makes employees feel like they can count on their leaders.
Especially when people work from home, a company can quickly become faceless while staff complete to-do lists in isolation. This makes directive leadership communication more important than ever. In uncertain times, feeling part of a community is crucial – every employee must feel engaged. Staff needs to know that leaders are aware of their employees and that their wellbeing is a priority.
Usually, a manager would walk around to check how employees are feeling. To listen to what is going on across workplaces and departments – managing by walking around. Nowadays, there may not be a physical workplace to wander about, and managers can't spend the day traveling from house to house. However, the essence of MBWA is still the same. Checking in via a virtual platform, showing your virtual face, and asking how employees are doing can be a valued alternative to stay in touch with employees and learn what is going on in your team or department—managing by walking around virtually!
Facilitating leadership communication
Internal communicators can facilitate leadership communication: by organizing meetings and providing platforms that connect every employee directly to executive leaders, such as the intranet or Microsoft Teams. Additionally, C-suite updates like video messages can be distributed through a company app or the intranet. That way, leaders can demonstrate vulnerability and humility, and employees can watch the message whenever they are ready to.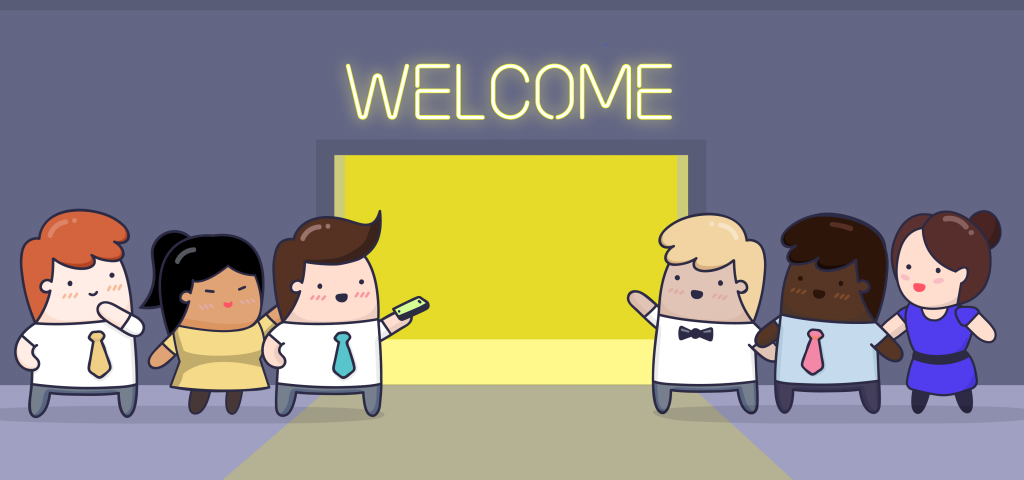 4. Inclusion and diversity take the spotlight
An increasingly discussed topic (fortunately!): inclusion and diversity. Diversity can be understood as celebrating differences among people. Inclusion refers to creating a supportive and respectful environment that increases the participation of all employees. Organizations have promised to show that they are taking actions to ensure everyone is, and feels, welcome – especially after last year's events regarding systemic racism.
Ongoing effort
This is not a 'project' but an ongoing effort that should involve everyone. Every employee in your organization must be part of that continuous learning and change process. And while it isn't the communication professionals' responsibility to create such an inclusive environment, internal communication can play an important role: by facilitating conversations and telling stories.
The communication team can capture the experiences of various people in the organization as stories, blogs, or small posts. These can then be published via multiple communication channels to make sure they are accessible to every employee. Colleagues may find it difficult to read these, but they can help build empathy and change the workforce's shared opinion on inclusion and diversity.
A culture of acceptance
Thus, internal communication can help build a culture in which all employees are accepted, encouraging openness and honest conversations. To facilitate this, it's also important to provide a public internal platform where people can interact and share their stories or reactions. An intranet or a company app where employees can respond to messages are excellent channels for this: they allow communication professionals and leaders to monitor whether the conversation remains respectful and opinions honest and accepting.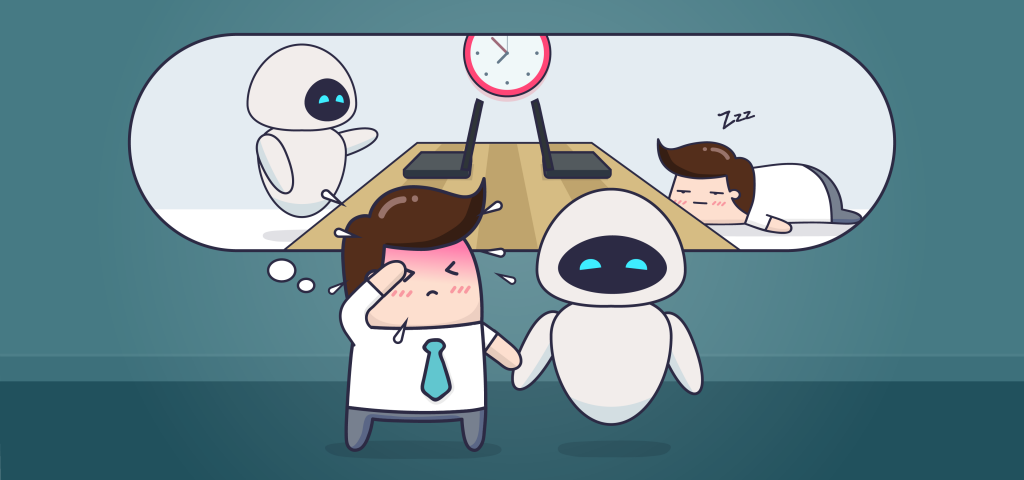 5. The rise of super jobs: an increasing focus on learning and change
As technology takes over repetitive tasks, traditional jobs evolve into 'super jobs' that put cognitive abilities to the test. These super jobs will force us to improve the qualities that distinguish us from machines: creative thinking, innovation, good communication, and judgment.
A great example of a function taken over by technology lies in Amazon's Dash Cart. The Dash Cart is a shopping cart equipped with a touchscreen and other hardware components to automatically detect what items you put in it and even how many of those items you've picked off the shelf. When you're done shopping, you can take the cart through a special aisle that digitally checks out your groceries without the need for a human cashier to scan or checkout your purchases. Human contact is almost unnecessary unless something goes wrong.
This rise in technological take-over can result in concerns about job loss. These are concerns that internal communicators can address: by keeping employees informed about the steps organizations are taking to ensure that employees are ready for the jobs that will replace their 'old' jobs. In addition, good communication can help employees understand the company's path to change jobs and roles in the organization and what impact that will have on them.
Changing communication: acknowledging emotions and exploring possibilities
Essentially, this is change communication. And change communication is also partly about understanding humanity. About acknowledging that change evokes emotions like fear, anger, and anxiety. And those emotions can be streamlined by good change communication, in which you communicate what solutions your organization proposes to the changes that evoke these emotions. And by telling employees that jobs are not discontinued; they're just changing, and the organization will facilitate that change.
Acknowledging emotions and providing solutions can then lead to a mind-shift that will make employees feel more secure. Communicating transparently about those changes and the opportunities it presents for the organization, and its employees, in particular, results in increased trust in the organization and greater support for the change.
As 2020 was, 2021 will be dominated by the coronavirus crisis and all resulting changes, challenges, and emotions it brings. In a world where employees still work wherever and whenever they want to, internal communication can be the glue that holds your organization together. An excellent opportunity to continue to assist your colleagues in 2021!
Do you want to discuss how these trends can determine your internal communication strategy for 2021? Get in touch with our consultants, they will be happy to advise you!